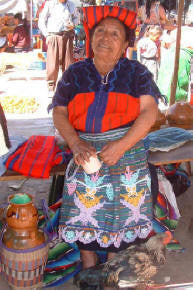 All of the bedspreads are woven in panels on a backstrap loom by women in Zacualpa, Guatemala. The panels are then joined with a decorative stitching. This is the traditional weave of Zacualpa where women wear bright red huipiles with purple decorative stitching at the shoulders. All bedspreads are 100% cotton and washable.  Sizes may vary slightly.  
Kings have 6 panels and are typically 104" wide by 100" long    $299

Queens/doubles have 5 panels and are 89" wide by 100" long    $269
Twins have 4 panels and are 70" wide x 100" long                        $189
We are happy to take bedspread orders from customers to pass on to the weavers and sewers.  They can usually be made within a month.  Drop us a line or call us with your bedspread order. 713-320-4176. 
Our next shipment will be mid-May 2023 so please call or email us with your order.  
---